The OverlanderXS 7" Spot & Flood combo (pair)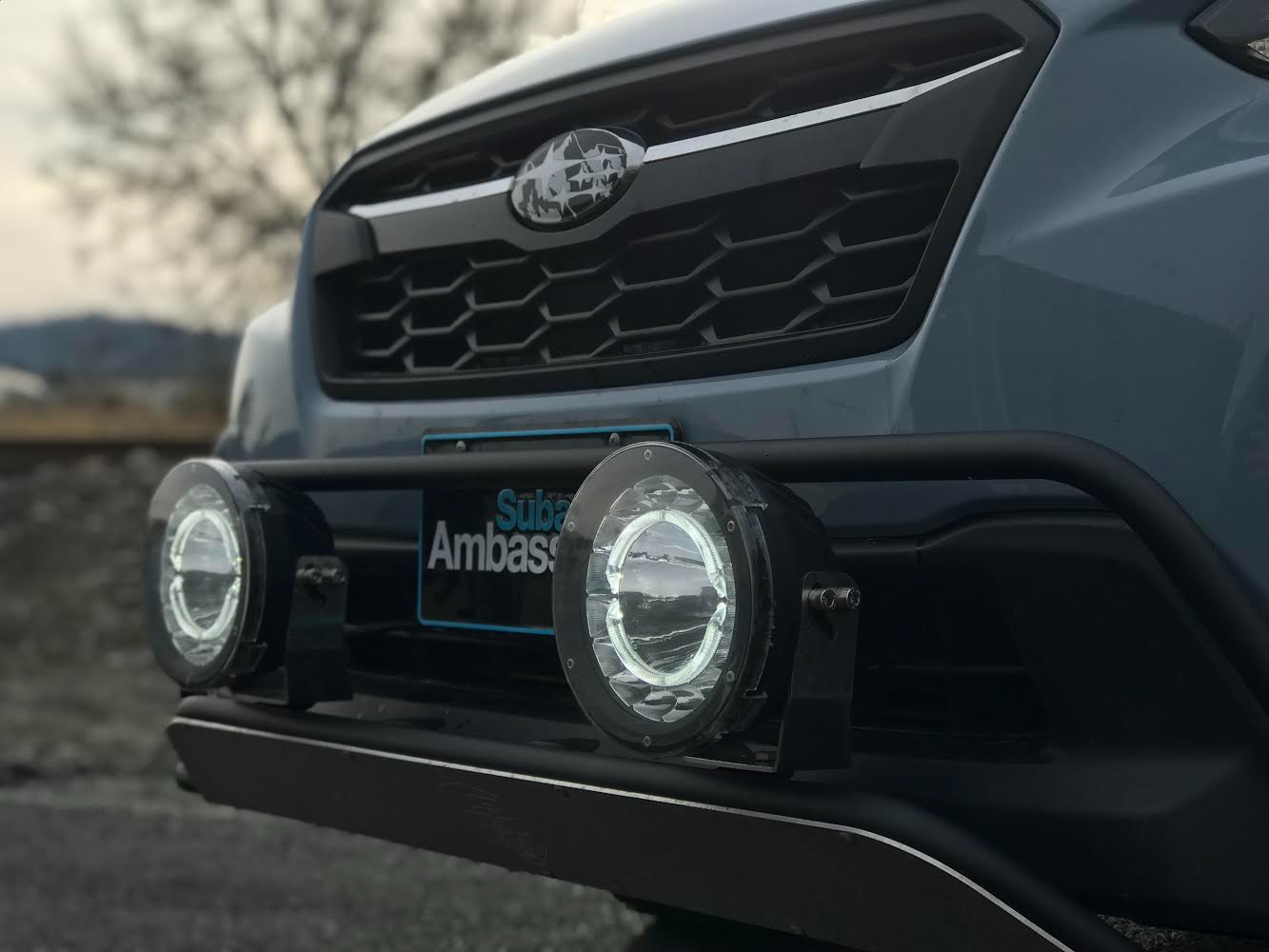 The OverlanderXS 7" Spot & Flood combo (pair)
The OverlanderXS is a miniature version of its full-size bigger brother, the Overlander. Our most multi-tasking light to date, the OverlanderXS has the ability to be a truly all-purpose light for your rig. With independent spot, flood, and even halo lights, it's a utilitarian piece that's a must have for anyone demanding the most out of their vehicle. Sold as a pair.
FEATURES
13,010 lumens

140 total watts

Outer ring: 14x5 watts High Intensity CREE LED

Inner spotlight: 60 watt High Intensity CREE LED

Halo/DRL ring: 10 watt High Intensity CREE LED

Premium PMMA lens material

IP68 Waterproof rating

Military grade Moisture Breather Technology prevents moisture build-up behind the lens

Durable die-cast aluminum housing

Weight: 8 pounds

Diameter: 7 inches

Depth: 3.5 inches

Lifetime Warranty

Sold in pairs
Wiring Harness Info
Lights come with bare wire ends. Harness is heavy duty dual light harness with only one switch. Ideally, an aftermarket multi-switch unit makes for an easy install. With our harness, you can choose one, two or all three internal lights to be powered by the one switch.
Add a Wiring Harness? See description.:
Don't forget to add the appropriate (dual or single) wiring harness! You can find them under the accessories tab.